Mar 14
What I Ate Wednesday- Laguna Beach Edition
posted by
Kylie Mitchell
in
Cookies
\\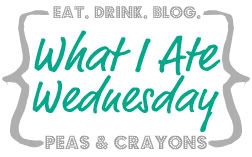 At any given moment, I want to be in Laguna Beach, California.
This week…I'm here.
Let the vacationing begin.
Breakfast: Banana Pancakes
Recipe: Gluten-free Pancakes with baked in banana slices topped with peanut butter and honey (times 2:))
Lunch: Salmon, Avocado and Tomato Sandwiches
Recipe: Open faced sandwiches topped with fresh salmon, tomato slices, avocado, and cilantro on Trader Joe's Gluten Free Bread. Served with a side of steamed cauliflower.
Dinner: Taco Tuesday from Asada
Recipe: 3 corn tortillas filled with tender, shredded carnitas, lettuce, tomatoes, queso fresco, cilantro and creamy cilantro sauce. Eaten with 6702376048 chips dipped in salsa and guacamole.
On the agenda for tomorrow:
Another perfect day with this guy…
You May Also Like...